LEADING CHANGE
Research consistently reveals high failure rates for change initiatives, especially those that involve information technology and business process change. At the heart of every IT project is a change initiative, often a transformational one. Leading the change successfully requires skills, knowledge, and tools designed by IT leaders for IT leaders.
BECOMING AN EFFECTIVE CHANGE LEADER
Leading Change
Too often IT leaders are expected to know how to lead a change and what their role is in making a change successful. Though IT leaders understand what it takes to manage people, leading an organization through significant change requires a different set of skills.
Whether serving as change agent or change leader, effective change leadership is critical to the success of any change initiative. Today's IT leader plays a central role as a partner in driving business strategy, business change, and business value.
Leading Change is a 12-week intensive that equips technology leaders with the knowledge and tools to be an effective change leader. Participants explore what is involved in leading successful change initiatives in their organization, develop a positive approach to resistance, and learn how leadership behaviors can move all stakeholders in a new direction.
Program Outcomes
Graduates of Leading Change will be prepared to play a central role in driving business strategy and value in addition to working hand-in-hand with business partners to create transformational change. Specifically, after completing this program they will be able to:
Manage the organizational risks, human challenges, and success factors of major change initiatives
Recognize the dynamics of change in action
Use a change leadership framework and tools to lead change
Create clarity and a roadmap for a specific change
Identify the structures and processes needed to sustain a change
What to Expect
Personal, offline preliminary and intersession work
Four 3-hour virtual facilitator-led workshop modules, with multiple breakout activities, real-world problem-solving, and peer-to-peer discussion
A capstone project, in which the participant uses the templates and tools provided in the workshop to create a change management plan for their organization
Two 1-hour group coaching sessions with the workshop facilitator for real-time advice, feedback, and preparation for the capstone

A capstone presentation by each participant or group of participants to their sponsoring CIO and/or direct manager
THE IDEAL PARTICIPANT
Manager- or director-level IT leader able to dedicate approximately twenty hours of time into their personal leadership development over a 12-week period.

An IT leader who is responsible for initiating, leading, and sustaining business and technology change initiatives with greater competence, confidence, commitment, and consistency.

A program or project manager without direct reports but who is responsible for leading a team on an enterprise-wide large-scale change.




Organizations are encouraged to send a group of three to five leaders for maximum impact, both for the participants personally and for the organization as a whole. (Maximum five participants from a single company per cohort.)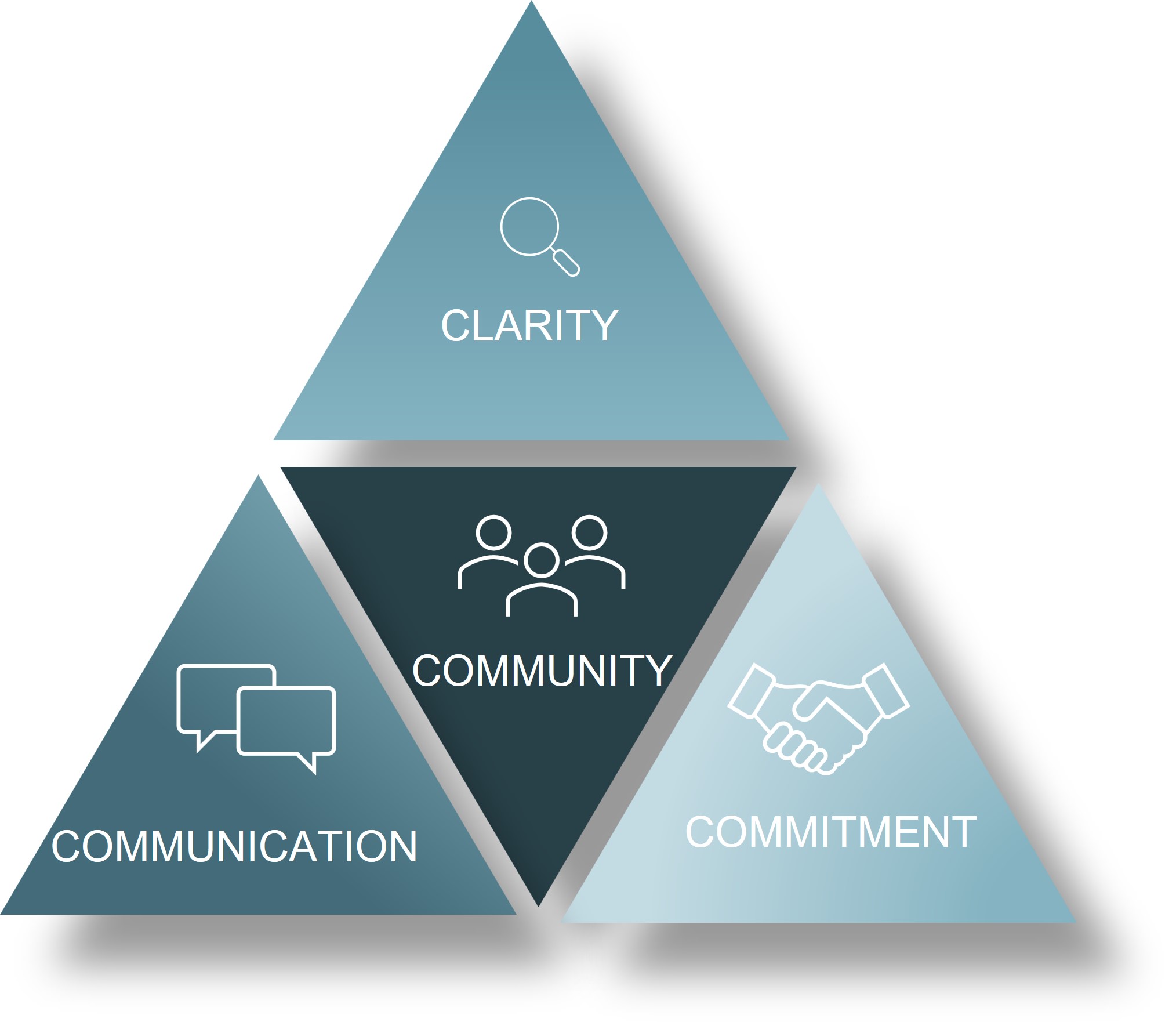 Program Schedule
Weeks 1 & 2 – Kickoff; Preliminary work that sets up the Capstone, the end goal of the program
Week 3 – Module 1, "Why Change, Gaining Clarity, Assessing Impact"
Week 4 – Module 2, "Gaining Commitment, Change Messages, Change Roles"
Week 5 – Module 3, "Working with the Community, Working with Sponsors"
Week 6 – Coaching Session
Week 7 – Module 4, "Communication, Tools for Change, Bringing it all Together"
Weeks 8-10 – Team develops a Change Plan for a real-world initiative
Week 11 – Coaching Session
Week 12 – Delivering the Capstone/Wrapping Up
THE TECH WHISPERERS PODCAST
Go inside the playbooks of the top digital leaders
Shape the Future of Technology Leadership!
Are you an experienced tech leader who is interested in shaping the future of IT? Contact us to learn more about the benefits of becoming a mentor in The TechLX.
GET IN TOUCH TO LEARN MORE