strengthen your leadership pipeline
get a private walkthrough of the experience
Equip your high-potential and emerging technology leaders with the mindset and skillset to show up as influential, strategic partners
Build the leadership skills critical for success in the digital age
Improve internal mobility and talent retention by growing your people and providing them pathways for future roles
Develop the innovative anticipators and strategic partners you need to compete, differentiate, and thrive amid continual disruption
Building Future-Ready Tech Leaders
A transformational leadership journey
Presented by Ouellette & Associates, The Technology Leadership Experience (The TechLX) provides an in-depth learning journey for a cohort of mid-level technology leaders who learn, engage, and grow together through a combination of classroom workshops, peer networking, problem-solving, and mentoring. 
program outcomes & benefits
Why Choose The TechLX for Your IT Leadership Development
Drawing from our experience working with 3500+ IT organizations over the past 35 years, we partnered with a group of trailblazing CIOs to build The TechLX.
Developed for IT leaders by IT leaders, The TechLX uniquely addresses the critical challenges facing today's IT professionals.
1:1 Mentoring with the Who's Who of Tech – CIOs from the world's most respected and successful organizations provide real-world advice, accountability, and encouragement
Learn + Practice + Apply = Succeed – Modularized learning, delivered over time, embeds new mindsets and builds essential skills
Broaden Horizons – Grow personal networks by engaging with peers and mentors from various companies and industries
Accessible and Personal – Supported by the latest in learning technology, participants can engage from any location, in a tight-knit cohort capped at 25 participants
Powerful and Ongoing ROI — A multi-faceted learning journey that delivers immediate and long-term value for your leaders and your organization as a whole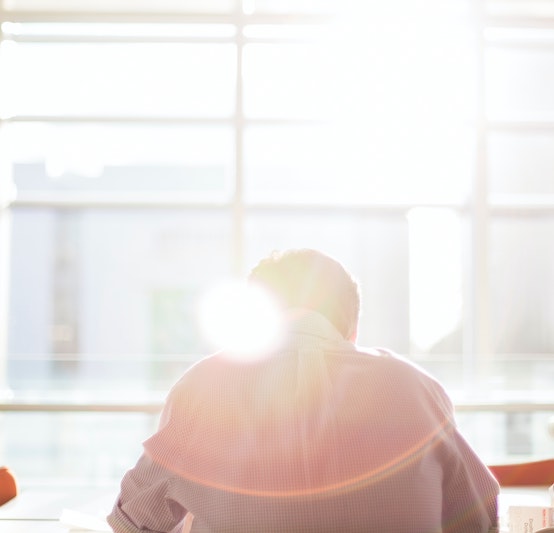 LEARNING OUTCOMES
As a result of attending this program, participants will be able to:
Identify and build proficiency in critical growth areas, based on IT Skill Builder

self-assessment data
Demonstrate essential leadership competencies, including delegating, decision-making, inspiring others, collaboration, and emotional intelligence
Build trusted strategic relationships through strengthened influencing and communication skills
Promote the value of themselves, their team, and their work to internal and external stakeholders
Step up with confidence to their next leadership role in the organization
program options
LEARNING COHORTS
Participants may attend open cohorts, where they learn along with other mid-level IT leaders from a variety of organizations, industries, and backgrounds, or they may choose to join specific peer cohorts.
Private options are also available for groups of leaders within a single organization.
While the audience varies with different options, program content and learning outcomes are the same across all.
Participants are typically at the manager or director level and have at least 5-6 years of experience.
OPEN COHORTS
Open to all mid-level IT leaders across industries, organizations, and locations
PRIVATE COHORTS
For groups of mid-level IT leaders within a single organization or group
the healthcare techlx
For mid-level IT leaders working in healthcare who want to build a network and share experiences with others in the industry
The TechLX for Women
For women working in mid-level IT leadership roles who want to build a network of other women navigating similar challenges
program journey
The TechLX Experience
An integrated learning experience that meets the development needs of all learners:
Self-assessment
Development workshops
Peer learning and problem-solving
One-on-one mentoring
Leadership connections and speaker events
Designed to minimize time away from work and maximize results:
A 9-month journey that blends formal learning with real-world practice and application
Program requirements take an average of 1-3 hours per week
Learning flow is designed to maximize personal insight, retention of skills and concepts, and long-term impact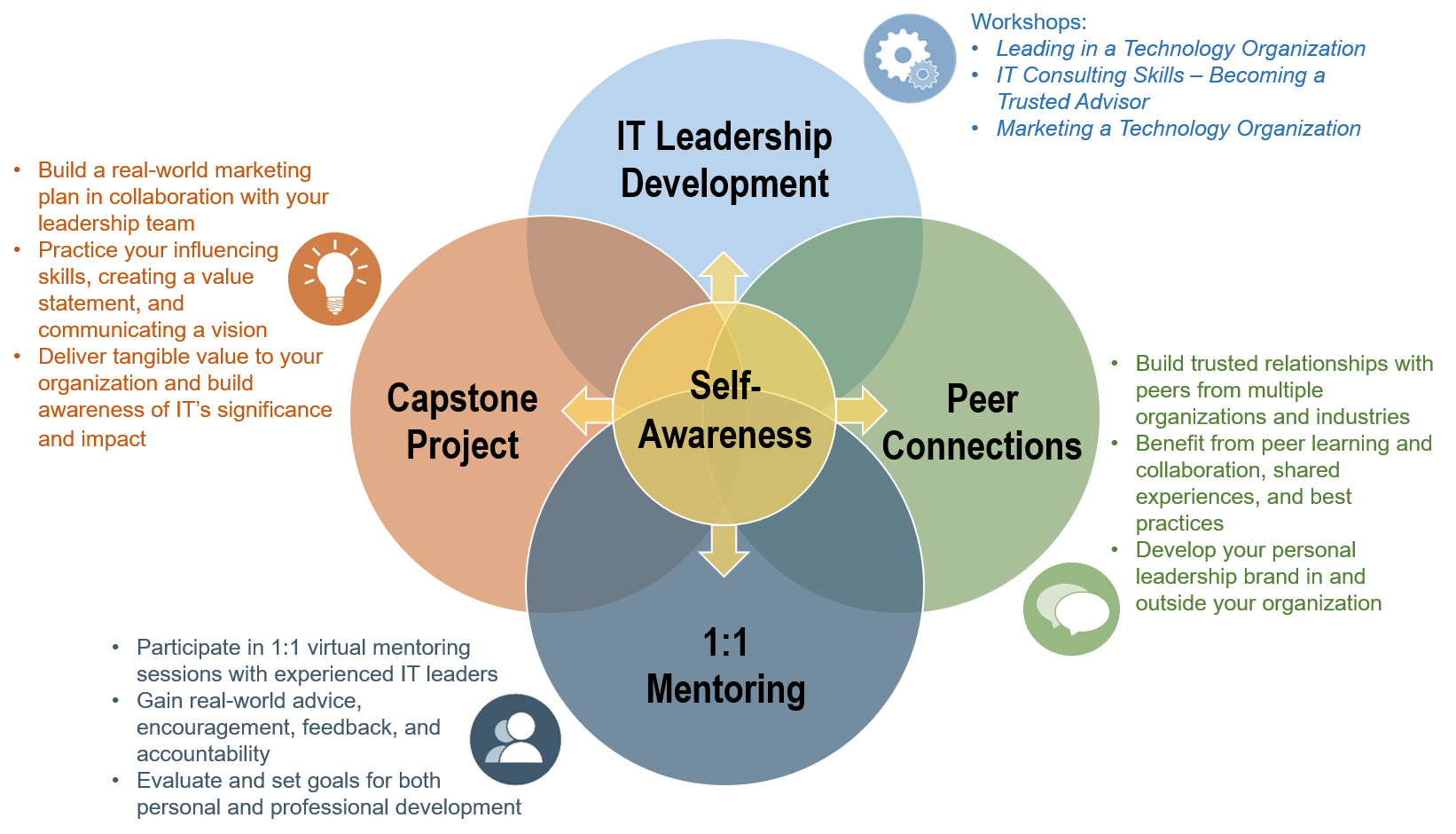 Leadership Development Workshops
Leading in a Technology Organization

IT Consulting Skills – Becoming a Trusted Advisor

Marketing a Technology Organization
Peer Connections
Build trusted relationships and grow your network

Benefit from peer learning and collaboration, shared experiences, and best practices

Develop your personal leadership brand
One-On-One Mentoring
Participate in 1:1 mentoring sessions with experienced technology leaders

Gain real-world advice, encouragement, feedback, and accountability

Evaluate and set goals for both personal and professional development
Capstone Project
Build a real-world marketing plan in collaboration with your leadership team

Practice your influencing skills, creating a value statement, and communicating a vision

Deliver tangible value to your organization and build awareness of the technology organization's business relevance and impact