Leadership Development for the Digital World
As the technology agenda grows bigger and bolder, there's a new urgency to get today's high-potential and emerging technology leaders prepared to take on tomorrow's C-level roles. Strengthening their leadership capabilities and business acumen will require new skill development as well as the ongoing advice and support of experienced mentors and trusted peer networks.
 
Presented by Ouellette & Associates, The Technology Leadership Experience (The TechLX) provides an in-depth learning journey for a cohort of mid-level technology leaders within a single city. Through a combination of classroom workshops, peer networking, problem-solving, and mentoring, the program does more than build the next generation of technology leaders; it creates a powerful technology leadership community.
Explore
"Everyone needs a sounding board, a coach, a trusted advisor. A mentoring relationship can provide that and so much more." 

Paris Forest, Director of Information Technology, The Boeing Company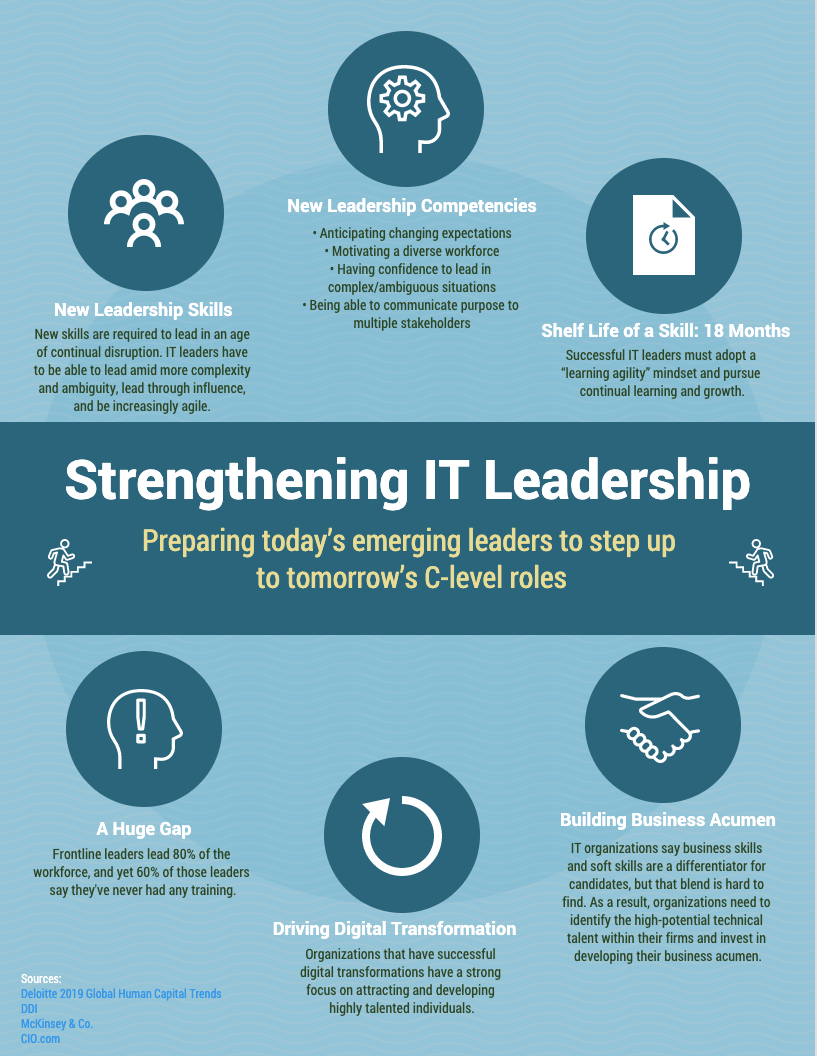 What participants are saying about The TechLX
The mentor process was very eye opening. It was great to have an informal setting to pick the brain of CIOs to determine what things I needed to improve on or have plan to manage as I progressed in my career.
It was refreshing to talk with people who understand what I'm going through who work in different companies. There was very much an, "Oh I'm not alone in this!" factor. We hope to continue to meet after the program ends.
It pointed out areas where I was weak and allowed me to create an action plan. It also helped me set expectations for goals that might not be attainable. It gave me great insight into the level of the talent pool in [our community].
Through networking, in -class content, and mentoring, my career will continue to benefit from this program.