Answering the Leadership Challenge
A dynamic, blended learning approach for women in IT
The TechLX for Women is the most comprehensive leadership development experience custom built for women in IT. The journey includes a core competency assessment, peer connections, 1:1 mentoring, world-class interactive virtual instructor-led training (VILT) workshops, plus a full year of on-demand learning, with 5,800 microlearning resources available via the IT Skill Builder platform.
In a highly engaging and interactive virtual learning environment, participants will join IT colleagues from organizations across the country in a tight-knit peer cohort, guided by the expert support of facilitators with decades of IT training experience.
Don't wait to build your pipeline of visionary IT leaders.
Unique Benefits of Virtual
Accessible: No matter where they're located, your IT leaders can join the leadership journey.
Broaden horizons: Participants will grow their networks by engaging with peers and mentors from various organizations nationwide.
Learn + Practice + Apply = Succeed: Modularized content delivered over time embeds new mindsets and builds essential skills.
1:1 Mentoring by the Who's Who of Tech: Participants have the opportunity to be paired with mentor CIOs at many of the world's most respected and successful organizations.
Personal: The number of people in each cohort is limited to ensure a personalized, high-impact learning experience.
Cost Effective: A year-long experience at 30-50% the cost of a traditional leadership development program.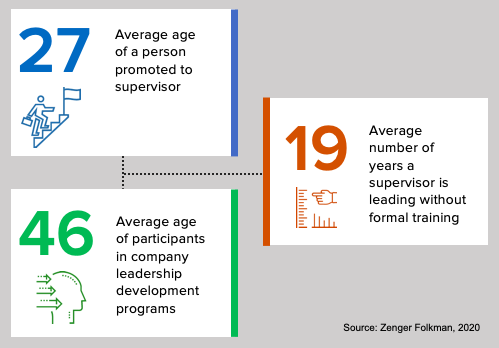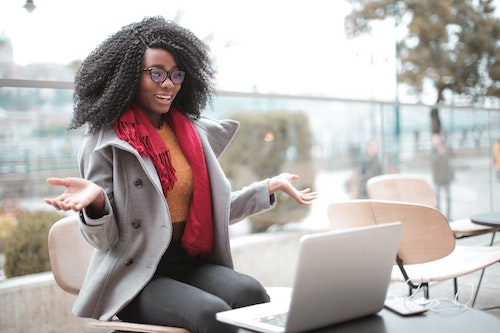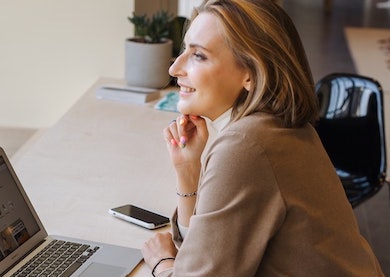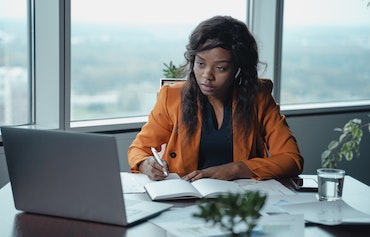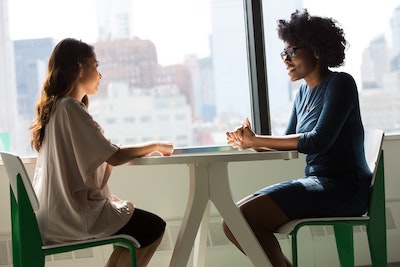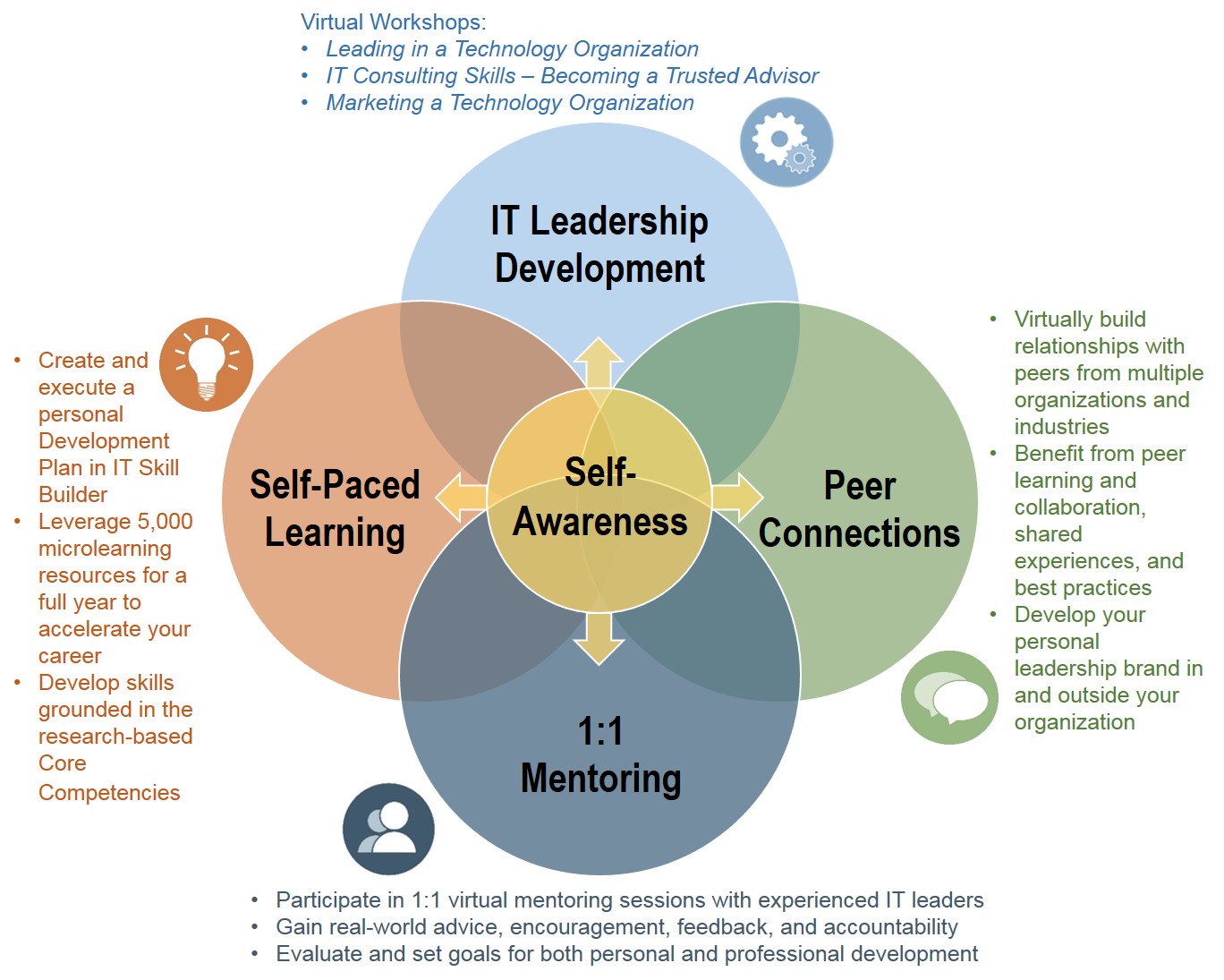 Request a One-on-One Walkthrough of The TechLX for Women
Get in touch for a detailed walkthrough of the program and to discuss your IT leadership development needs.